We are proud to offer new homes that have earned A++ HERS index ratings. The Home Energy Rating System (HERS) Index is the industry standard by which a home's energy efficiency is measured. It's also the nationally recognized system for inspecting, testing and calculating a home's energy performance.
Our qualified new homes are substantially more energy efficient than homes built to the minimum code requirements. Our HERS qualified new homes are independently verified by a third-party Home Energy Rater to ensure they meet superior energy efficiency guidelines. These homes are better for the environment and better for you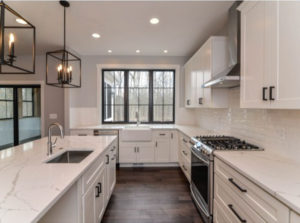 The name Tony Van Oyen Builder is synonymous with customer satisfaction. Since 1982, every home we've built reflects the individuality of its owners. From its conception, Tony's hard work ethic and upfront honesty initiated a flourishing business, which continues to grow every day, home by home, family by family. Tony listened to his buyers, kept his prices competitive, and assembled an experienced team of professionals, many of whom continue to build with us today. We believe that we build the best home product in our area. We pledge to treat everyone honestly, professionally and fairly. As a team, we combine knowledge and creativity in designing your dream home from blueprint to finish. We take great pride in delivering your home to the highest standards. Whether you choose one of our plans or create a customized home, we are committed to quality craftsmanship.